Training

Browse upcoming trainings in basic and advanced mediation, as well as sessions on a variety of specialty areas.

Conference

Network with colleagues, receive training from experienced mediators, and learn what's new in mediation.

PCM 2020 Annual Conference • Harrisburg • Save the Date – May 1 & 2, 2020
PCM is seeking proposals for workshop presentations at our 33rd Annual Conference on May 2nd.
There will be three workshop sessions, each 1½ hours long.
View the Workshop Proposal Information and Submission Form

for details and a list of suggested topics of interest.
Proposals are due by December 6th.
PCM's Most Valuable Peacemaker (MVP) for 2019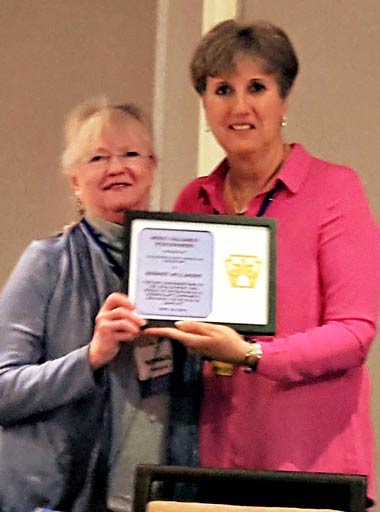 PCM President Nancy Glidden (R) presents the 2019 MVP Award to Bonnie Millmore (L)
---
2020 Conference – Save the Date: May 1 & 2 in Harrisburg
PCM News
Mission
PCM strives to promote the use of mediation through educating the public, increasing the demand for qualified practitioners, and providing a network for professional development.